Professional Furnace Service & Heating Contractors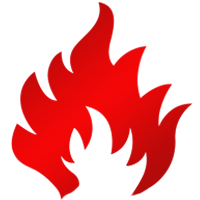 Heating
Repair • Replace • Maintenance
Call Stop's Heating & Cooling for furnace repair and replacements, professional air duct cleaning, ventilation problems, and heat pump repair or furnace cleaning, and seasonal safety inspections. We are your complete Home Air Comfort Specialists.
Call the HVAC Specialists, Stop's Heating & Cooling today for high-efficiency furnace installations that will keep you and your family in low cost, eco-friendly comfort all year!
Heating Services
Furnace repair
Furnace service and cleaning
High-efficiency furnace
Heat pumps
Indoor air quality
Coil and duct sanitation
Duct cleaning
Home protection- smoke alarms, co detector, whole house surge protector
Whole-house humidifier
Duct repair/ reroute/ modification
Wifi/ smartphone thermostats
Residential zoning systems
Ductless mini systems
Thermostat service
Filter replacement
Types of Heating Systems
A variety of technologies are available for heating your house. In addition to heat pumps, which are discussed separately, many homes use the following approaches:
Furnaces & Boilers
By far the most common way to heat a home.
Small Space Heaters
Less efficient than central heating systems, but can save energy when used appropriately.
Some of Our Most Popular Furnaces
---
New S9X2 Furnace
The new S9X2 furnace offers two stages of gas heat for comfort in cold weather, and a CTM blower for maximum efficiency in warm weather, while maintaining the quality and reliability that Trane is known for.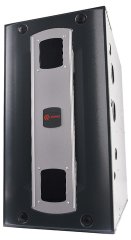 S9B1 Furnace
The S9B1 furnace helps keep you and your budget comfortable with an AFUE rating of 92% and high-quality components that Trane is known for.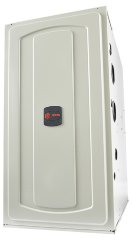 ---
S9X1 Furnace
Our most affordable high energy efficient furnace keeps your home and budget comfortable.
High-efficiency rating of up to 96% Annual Fuel Utilization Efficiency (AFUE)
Tested materials and components for dependable performance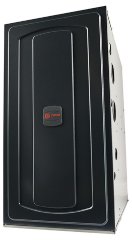 ---
Boiler Systems
Authoirzed Dealers of HTP & Weil Mclain Boiler Systems
ADVANCED HEATING & HOT WATER SYSTEMS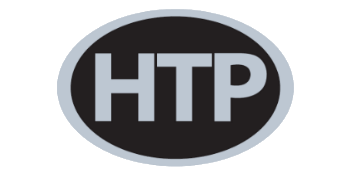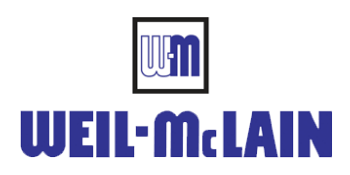 ---
HEATING SYSTEM TYPES
Most U.S. homes are heated with either furnaces or boilers. Furnaces heat air and distribute the heated air through the house using ducts. Boilers heat water, and provide either hot water or steam for heating. Steam is distributed via pipes to steam radiators, and hot water can be distributed via baseboard radiators or radiant floor systems, or can heat air via a coil. Steam boilers operate at a higher temperature than hot water boilers, and are inherently less efficient, but high-efficiency versions of all types of furnaces and boilers are currently available.
Small space heaters are typically used when the main heating system is inadequate or when central heating is too costly to install or operate. In some cases, small space heaters can be less expensive to use if you only want to heat one room or supplement inadequate heating in one room. They can also boost the temperature of rooms used by individuals who are sensitive to cold, especially elderly persons, without overheating your entire home.
Space heater capacities generally range between 10,000 Btu to 40,000 Btu per hour. Common fuels used for this purpose are: electricity, propane, natural gas, and kerosene (see the wood and pellet section for information on wood and pellet stoves).
Although most space heaters rely on convection (the circulation of air in a room) to heat a room, some rely on radiant heating; that is, they emit infrared radiation that directly heats up objects and people that are within their line of sight. Radiant heaters are a more efficient choice when you will be in a room for only a few hours, if you can remain within the line of sight of the heater. They can be more efficient when using a room for a short period because they avoid the energy needed to heat the entire room by instead directly heating the occupant of the room and the occupant's immediate surroundings.