Professional Cooling & Air Conditioning Contractors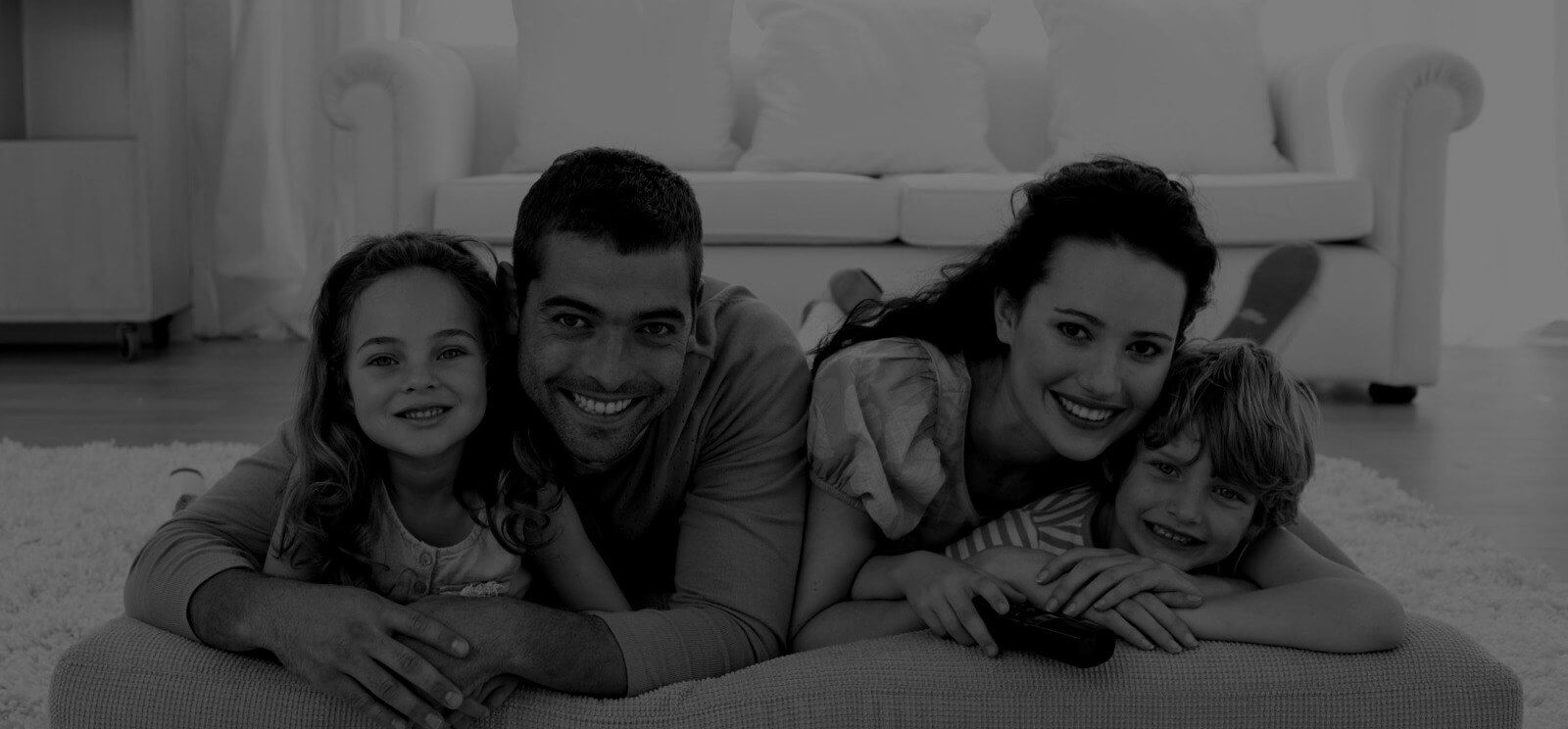 Air Conditioning
Repair • Replace • Maintenance
Call Stop's Heating & Cooling for air conditioning repair and replacements, professional air duct cleaning, ventilation problems, and heat pump repair, and seasonal safety inspections. We are your complete Home Air Comfort Specialists.
Call the HVAC Specialists, Stop's Heating & Cooling today for high-efficiency air conditioning installations that will keep you and your family in low cost, eco-friendly comfort all year!
Air Conditioning Services
Air conditioner repair
Air conditioner service and cleaning
High-efficiency AC installation
Heat pumps
Compressor repair
Condensate drain lines
Indoor air quality
Coil and duct sanitation
Air purification/ sterilization
Duct cleaning
Home protection: smoke alarms, co detector, whole house surge protector
Duct repair/ reroute/ modification
Whole house dehumidifier
Wifi / smartphone thermostats
Residential zoning systems
Ductless solutions
Ductless mini-split systems
Thermostat service
Filter replacement
Types of Air Conditioning Systems
A central air conditioner is either a split-system unit or a packaged unit.
Split System Central Air Conditioning
In a split-system central air conditioner, an outdoor metal cabinet contains the condenser and compressor, and an indoor cabinet contains the evaporator. In many split-system air conditioners, this indoor cabinet also contains a furnace or the indoor part of a heat pump. The air conditioner's evaporator coil is installed in the cabinet or main supply duct of this furnace or heat pump. If your home already has a furnace but no air conditioner, a split-system is the most economical central air conditioner to install.
Packaged Central Air Conditioning
In a packaged central air conditioner, the evaporator, condenser, and compressor are all located in one cabinet, which usually is placed on a roof or on a concrete slab next to the house's foundation. This type of air conditioner also is used in small commercial buildings. Air supply and return ducts come from indoors through the home's exterior wall or roof to connect with the packaged air conditioner, which is usually located outdoors. Packaged air conditioners often include electric heating coils or a natural gas furnace. This combination of air conditioner and central heater eliminates the need for a separate furnace indoors.

Get Kool Kap to keep your AC cool today!
LEARN MORE ABOUT KOOL KAP AND HOW IT CAN HELP YOUR AC UNIT
Learn More
Some of Our Most Popular Cooling Systems
---
XV20i Variable Speed
The XV20i AC unit is one of the industry's most efficient variable speed air conditioners; on the hottest of days it cools your home with precision, keeping you cool and comfortable throughout the day. SEER up to 21. Engery Star Approved.
ComfortLink™ II Communicating Capability and Unique Refrigerant Cooled Inverter Drive
Climatuff™ Variable Speed Compressor
Compressor Sound Insulator
All-aluminum Spine Fin™ coil
WeatherGaurd™ II Top
DuraTuff™ Rustproof Basepan
Integrated Fan System
Simplified Two-Wire Connection
Full-sided Louvered Panels
Powder-Paint Finish
WeatherGuard™ Fasteners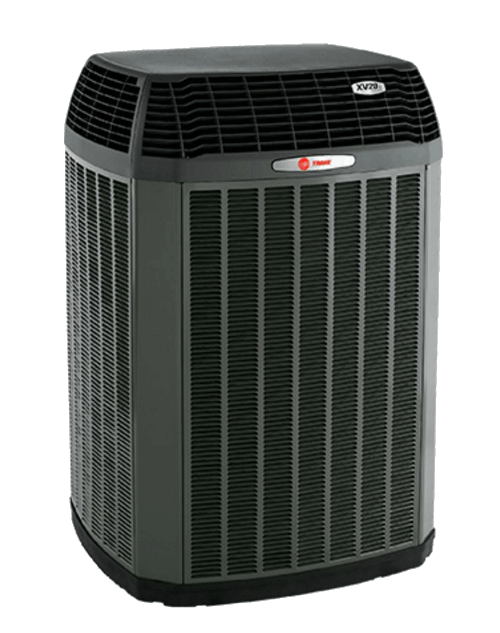 ---
XR17 (non variable speed)
The XR17 central air conditioning unit comes with the reliability you've come to expect from Trane and the energy efficiency you deserve. Designed with you in mind, this central air conditioner's two-stage cooling technology helps provide even cooling to every room in your home. SEER up to 18. Engery Star Approved.
Two-Stage Climatuff® compressor
Spine Fin™ outdoor coil
Upgraded fan motor
Full-Side louvered panels protect your investment
Corrosion-resistant Weatherguard™ fasteners
Unique DuraTuff™ non-corrosive base pan
Quick-Sess cabinet with full coil protection
Sound insulator on the compressor (select models)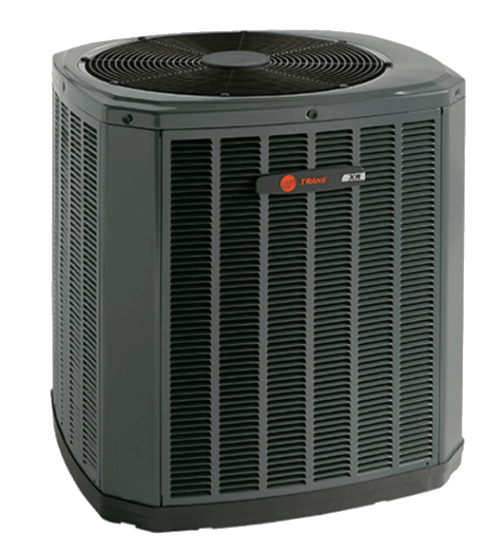 ---
Mitsubishi Ductless Mini-Split AC
Sleek wall-mounted units not only provide cooling and heating to your room, but they also monitor room conditions and adjust their fan speed to fine-tune your comfort.
Zoned Comfort
Improved Air Quality
Remote Operation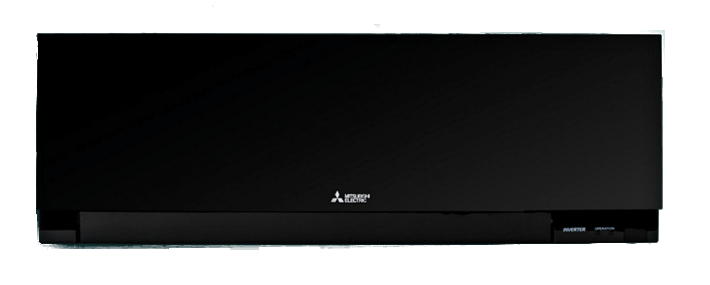 ---
COOLING SYSTEMS
Central air conditioners are more efficient than room air conditioners. In addition, they are out of the way, quiet, and convenient to operate. To save energy and money, you should try to buy an energy-efficient air conditioner and reduce your central air conditioner's energy use. In an average air-conditioned home, air conditioning consumes more than 2,000 kilowatt-hours of electricity per year, causing power plants to emit about 3,500 pounds of carbon dioxide and 31 pounds of sulfur dioxide.
Other features to look for when buying an air conditioner include:
A thermal expansion valve and a high-temperature rating (EER) greater than 11.6, for high-efficiency operation when the weather is at its hottest
A variable speed air handler for new ventilation systems
A unit that operates quietly
A fan-only switch, so you can use the unit for nighttime ventilation to substantially reduce air-conditioning costs
A filter check light to remind you to check the filter after a predetermined number of operating hours
An automatic-delay fan switch to turn off the fan a few minutes after the compressor turns off.
Ductless, mini split-system air-conditioners (mini splits) have numerous potential applications in residential, commercial, and institutional buildings. The most common applications are in multifamily housing or as retrofit add-ons to houses with "non-ducted" heating systems, such as hydronic (hot water heat), radiant panels, and space heaters (wood, kerosene, propane). They can also be a good choice for room additions and small apartments, where extending or installing distribution ductwork (for a central air-conditioner or heating systems) is not feasible.
Like central systems, mini splits have two main components: an outdoor compressor/condenser, and an indoor air-handling unit. A conduit, which houses the power cable, refrigerant tubing, suction tubing, and a condensate drain, links the outdoor and indoor units.
Room or window air conditioners cool rooms rather than the entire home or business. If they provide cooling only where they're needed, room air conditioners are less expensive to operate than central units, even though their efficiency is generally lower than that of central air conditioners.
Smaller room air conditioners (i.e., those drawing less than 7.5 amps of electricity) can be plugged into any 15- or 20-amp, 115-volt household circuit that is not shared with any other major appliances. Larger room air conditioners (i.e., those drawing more than 7.5 amps) need their own dedicated 115-volt circuit. The largest models require a dedicated 230-volt circuit.